Himos Truck Show 22.7.2023

A laid-back event for the whole family in Himos Park, JÄMSÄ FINLAND
During the day you will admire wonderfully painted and customized trucks and other vehicles. At the terrace Riemu the live music guarantees a cheerful atmosphere. As the evening fades, the day of the event is crowned by a stunning light show provided by magnificent vehicles.

FREE ADMISSION TO THE EVENT

HIMOS TRUCK SHOW REGISTRATION

Meet friends, enjoy the cool vibes and the awesome program
Want to become an exhibitor at Himos Park and bring your wonderfully customized truck at our event? Previous years, more than 100 vehicles were on display at Himos Park's paved event ground!
At the Himos Truck Show, the atmosphere is relaxed and here you can enjoy your time with cars and friends throughout the weekend. There will be no prizes in the event at the car show. Participants in the car show are kindly requested to arrive on the spot on Friday. The actual day of the event is Saturday, which culminates in a light show as the evening dims.
Be quick as the places are limited! We will confirm your registration by email afterwards.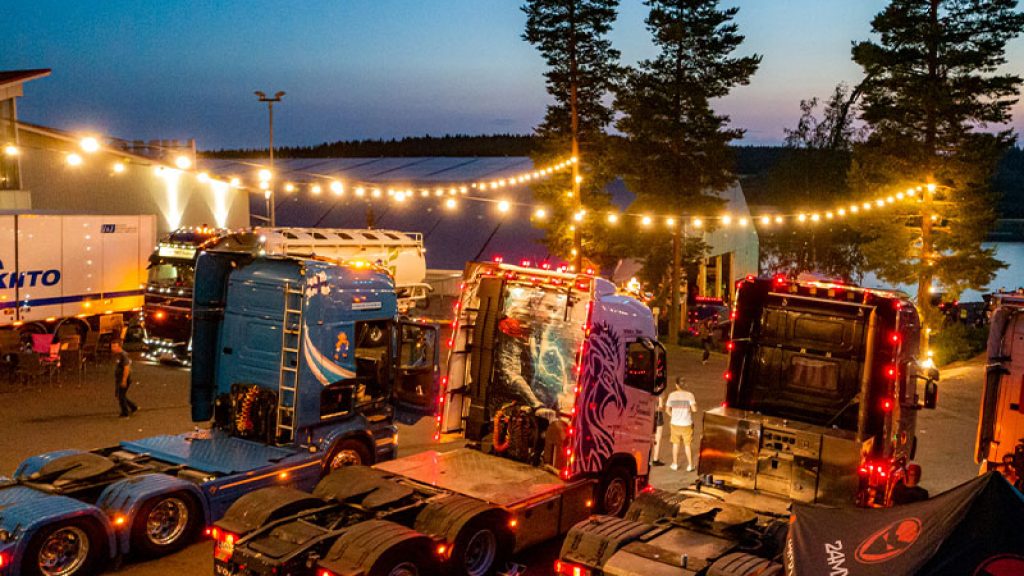 LOOKING FOR A PLACE TO STAY A NIGHT?
Himos Holiday offers you a choice of over 4000 bedplaces, ranging from executive standard villas to holiday cottages of many sorts near the Himos Park event area.